ASSEMBLY OF HORIZONTAL VENETIAN BLINDS


We provide the assembly of the venetian blinds from the renomate czech producer.


System HIT II
Timeless design, precise construction of individual lamellas and easy control – these are the features of the high-quality HIT II blind system. The extraordinary character of the interior shading is based on the construction of the upper profile. This solution will ensure the minimum penetration of light between the first lamella and the profile.
The HIT II blind system is a practical aid that allows as much light through as you need. If you wish, we can cover the upper profile, lower profile and lamellas in proportionate wood imitation.
Advantages and benefits
timeless design
minimum penetration of light between the first lamella and the upper profile
greater rigidity of the upper profile
low control force
colour of the profile according to the RAL sampler or coated in renolite with imitation wood
high-quality blinds as a result of the manufacturing procedure.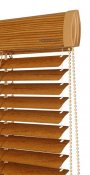 Manner of control
manually – by chain (ø 3.2 mm)
The blind can be fitted with a brake to prevent falling of lamellas due to their own weight.
Guaranteed dimensions
minimum width: 300 mm
maximum width: 2,000 mm
maximum height: 2,200 mm
maximum area: 2.5 m2
REPAIR AND REPLACEMENT OF VENETIAN BLINDS
Repair of horizontal Venetian blinds
Replacement of blind cords
Replacement of ladder tape
Arrestment and replacement of bottom chains
Replacement of cord-winding ...
Replacement of connection parts and instalation of bottom chains in gearbox
Replacement of plastic components
Additionally we offer sale of spare parts.